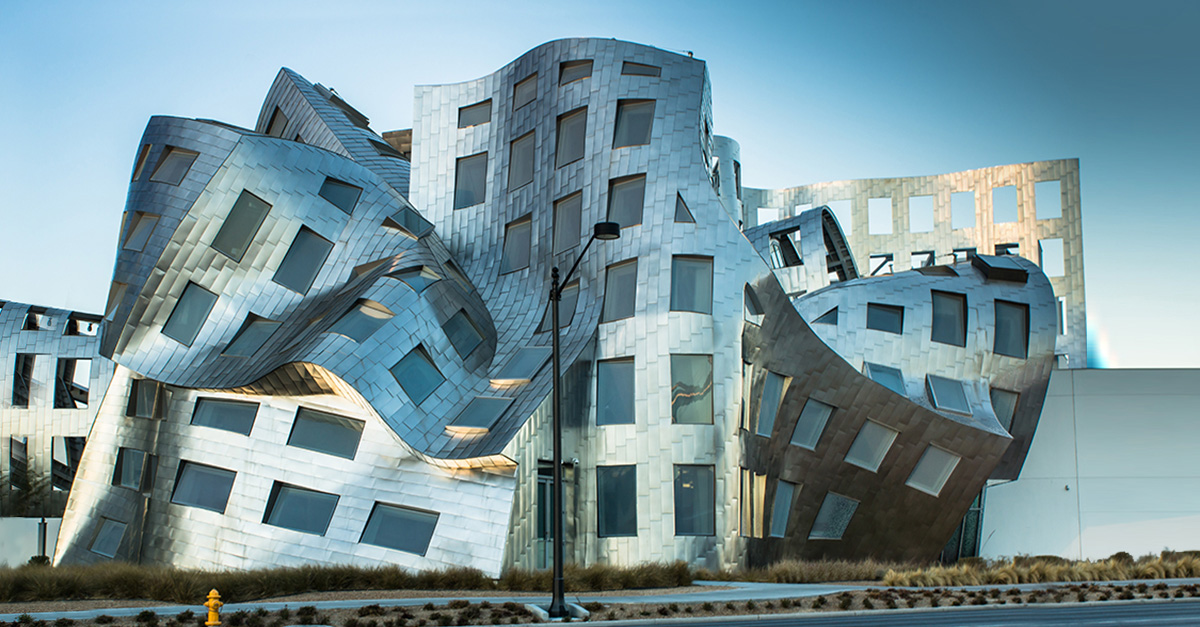 Mind-blowing architectural marvels!
Mazingbytes
Get ready to be amazed with these 4 unique buildings from around the world!
The world of architecture not only lets you express your creativity but also gives you a chance to create iconic attractions for your country. Let us look at some of the weirdly artistic buildings that do just the same:
Guggenheim Museum, Spain: This iconic landmark by Canadian-American architect Frank Gehry first opened to the public in 1997. Coated with limestone, titanium, and glass, the structure has a huge central atrium that makes it seem like a futuristic cavern. Home to 20 exhibition galleries, the museum is interconnected by stairs, bridges, elevators, and corridors.
The Casa do Penedo, Portugal: The Fate Mountains of Portugal are home to this Flintstone-cartoon inspired house. This 1974 Stone House blends perfectly with its surroundings as it is built in-between four large boulders. They act as its walls and ceiling and are linked by a concrete mixture. So, if you wish to get transported to the prehistoric era, you can head to witness this quirky attraction in Portugal.
The Crooked House, Poland: A part of a shopping complex in Sopot, the Crooked House was designed by Szotynscy and Zalesky who took inspiration from the fairy tale drawings of Jan Marcin Szancer and Per Dahlberg. Thanks to surrealist details like colourful stained glass doors, blue-enamelled shingles on the roof, stone elevation decors, and slightly-slanted stairs, it gives the illusion as if the building is about to melt!
The Dubai Frame, United Arab Emirates: You may have seen many interesting picture frames but at 150m by 105m, the Dubai Frame is the biggest of them all! The brain-child of Fernando Donis, the landmark frames the beautiful city monuments. The mezzanine floor showcases the Old Dubai gallery which is followed by the Sky Deck level that allows tourists to see the present-day Dubai. It also has a floor with a future-Dubai gallery.
So, the next time you review your bucket list, make sure you add at least one of these architectural marvels to it!