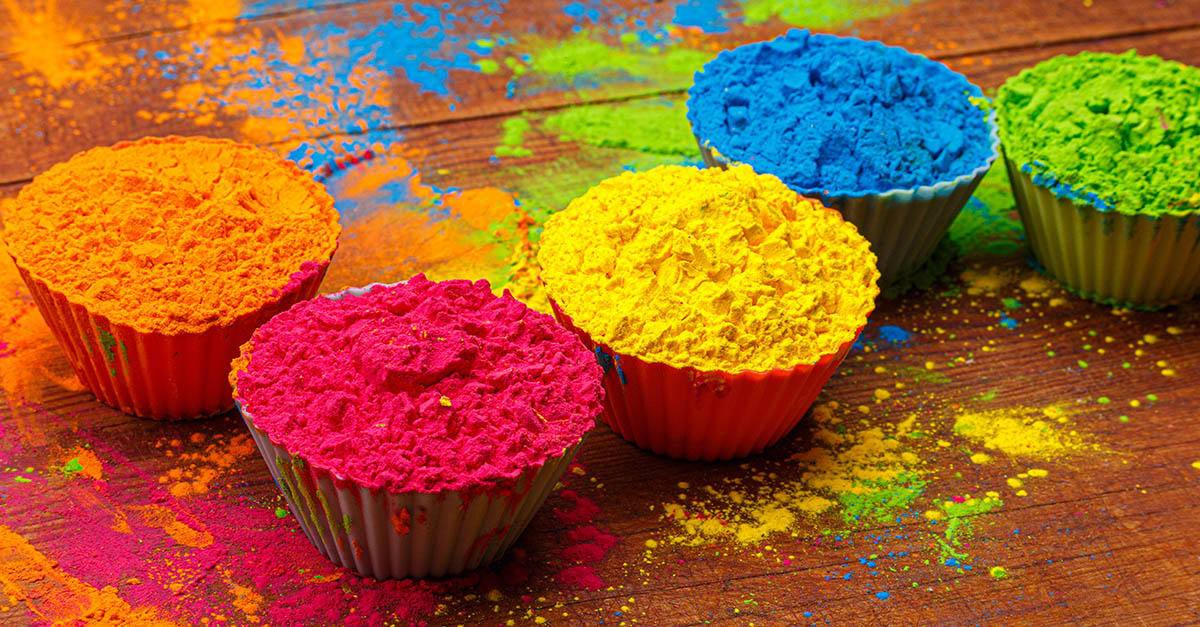 Make Organic Holi Colours With These Kitchen Ingredients
Mazingbytes
Holi Hai!! Here are creative ways to use your kitchen ingredients to make Holi colours.
We all have been itching to ditch chemical based colours on Holi for a while now but for a lack of better alternative we stick to what we can get our hands on. However, this Holi you need not go beyond your own kitchen to make skin-friendly organic colours with ease!
Red: Gulaal is the first thing that comes to mind when you think of Holi. To make this Holi favourite, you can use red sandalwood. You can use it in both wet and dry form. It is really good for the skin. Another alternative is to use ground dried hibiscus flowers. To increase the quantity, just add some flour.
Green: How that lovely green colour adds to your celebration every Holi. This time, you can use it happily without worrying about how it will harm your skin. If you want to use it in the dry form, just add one part henna to one part flour. For usage in the wet form, just boil some neem leaves. Once the mixture cools, you can add or remove the water as per your requirement.
Pink: While bright pink hibiscus flowers make an excellent choice for this colour, beetroot can help you get that bright magenta shade. For dry usage, make a paste out of ground beetroot and sun-dry it. You can then add besan or wheat flour to increase the quantity as per your need. For a wet variety, boil beetroot slices and let them get dry.
Yellow: Your friend's skin will thank you a million times when you put this yellow colour on. Take 100 gm powdered turmeric, 20 gm powdered orange peel, 50 gm marigold flowers, 200 gm powdered arrowroot. Also, you will need 20 drops of lemon essential oil. All you have to do next is mix all these together properly and voila! You are Holi-ready!
Orange: There are many organic ways to make this colour. The most obvious method is to soak saffron overnight for a wet variety of this colour. Another way to make wet orange is to mix henna in water. You can also soak Tesu (Palash/Dhak) flowers overnight or boil them. This will give you a wonderful yellow-orange colour. For a dry variety, simple dry the flowers in the shade and grind them.
Holi is essentially a festival of colours and what better way to celebrate it than with the best kind of colours!